Doing Business with Capital One
Doing Business with Capital One
Third Parties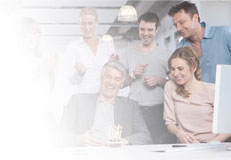 How can we work together?
Doing Business with Capital One
Our third party providers of goods and services play a significant role in the continued success of Capital One. They not only contribute to building our brand and reputation, but they also help us build and grow our competitive position.
We place a high value on the relationships we form with our third parties. In fact, we want to create a mutually beneficial relationship, in which there is a win-win for our respective businesses.
We are looking for third parties who:
Deliver the best combination of price and quality,
Demonstrate an interest in mutual continuous improvement,
Provide the services and products of interest to us,
Show expertise and innovative capabilities that match with our needs,
Can demonstrate compliance with all applicable laws and regulations, and
Have sound information and physical security programs in place at all sites.
Purchase Orders and Invoicing
Capital One is reimagining the tools and technology we use to engage our suppliers. With the implementation of a new, state of the art system, Capital One will deliver simple, industry-leading technology that enables faster payments and greater visibility into purchase orders and invoices. Click here to learn more.
Supplier Diversity
Capital One is committed to supporting business growth in our communities and working with firms owned and operated by minorities, women, and other historically under-utilized groups. We have developed a highly-regarded reputation for aggressive involvement of a diverse range of third parties. Learn more about our award-winning Supplier Diversity program. 
Potential New Third Parties
Register to have your firm considered for potential future work with Capital One. Capital One, at its sole option, may use the information you provide as part of the registration process in future sourcing activities.
Registration does not constitute a commitment to any level of business with Capital One.  We will be in touch only if there are opportunities to meet our business needs, and at our sole option. No contact means that there are no opportunities for products or services in your category at this time.
Third Party Code of Business Conduct and Ethics
At Capital One, we place the utmost emphasis on ethical behavior, both among our associates and those third party and supplier businesses that we contract with.
In line with the high standards we hold ourselves to, we have developed a Third Party Code of Business Conduct and Ethics to outline our expectations of our third parties and suppliers.
Please read the Code of Conduct prior to registering to be considered for potential future work with Capital One.