Financial Literacy Programs
Financial Literacy Programs
MoneyWi$e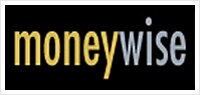 MoneyWi$e, a Consumer Action and Capital One partnership, is a national program offering free, multilingual financial education to consumers and nonprofit organizations.
Capital One/Junior Achievement Finance Park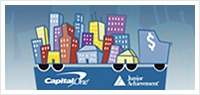 Capital One and Junior Achievement have partnered since 2006 to bring the Finance Park program to tens of thousands of students, through mobile, interactive classrooms and virtual learning labs.
Bank It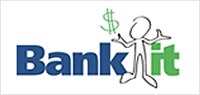 Bank It is a program designed to encourage students and parents to talk about the importance of personal finance, and to enhance their money management skills.
KidzBANK
KidzBANK pairs local branches with elementary schools to teach banking basics and the importance of saving through a virtual bank branch featuring real student accounts.
Student Banker Program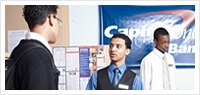 High school seniors run school based branches, offering bank services to students, teachers, and administrators. They also receive college admissions counseling and connect with industry professionals for mentoring and work-readiness skills.
Financial Scholars Program
EverFiTM brings financial topics to life for students through interactive, web-based media. Students learn about saving and budgeting, loan management, bank accounts, credit scores, stock and bonds, credit cards, paying taxes and the choice between home-ownership and renting.
In partnership with the National Association of Collegiate Directors of Athletics (NACDA) Capital One launched Capital One Fiscal U to provide student-athletes with personal finance basics in areas including saving, budgeting, credit and debt management, and investing. This program is now being offered to more than 1,600 colleges and universities across the nation as part of their student-athlete program.