Balancing and Budgeting
Balancing and Budgeting — Balancing Your Checkbook

Balancing Your Checkbook
Even if you bank online it's still important to balance your checkbook.
Learning how to balance (or "reconcile") your account is easy. It only takes a few extra minutes every month, and the dedication to developing and sticking to good money habits.
By writing down every transaction as it occurs (including any fees, such as ATM fees) in your check register, you will have a running tally of what your current bank account balance comes to. This can be useful when you want to write a check, or withdraw cash, and you need to know whether you have enough money in the account to cover it.
Balancing your checkbook every month helps you:
Keep track of your money
Catch mistakes
Avoid overdrafts
Tracking your transactions
Part of responsible financial management is good record keeping. Online Banking can always be your "go to" when it comes to monitoring your transaction history and knowing your current account balance, but it's just as important for you to keep a hard copy of your finances for your own day-to-day records.
Record all transactions you make in your check register, including online bill payments and debit card purchases, as you make them. If pen and paper is a little old-fashioned for you, there are mobile check register applications available for some mobile devices. Whether you use the latest technology or go the traditional route, knowing how much money you have in the bank will help you stay on track and avoid any unnecessary fees.
HINT: The name "check register" can be slightly misleading—remember that it is not JUST a place to track the checks you write. In order to be a useful tool, you should ALSO record your other transactions in your check register—including debit card transactions, ATM withdrawals, bank deposits, and any fees.
Balancing your account
Once a month your bank account statement arrives in the mail or you get a notice that it's available to you online. If you've tracked all of your transactions over the course of the month, you will find that they match up with what's on the statement when you balance, or "reconcile," the account.
Balancing your account only takes about 5–10 minutes and is one of the best money management habits you can have. Simply go through the statement, look at each transaction, and make sure everything on the statement matches what is in your check register. You can check off the items in your check register that match the statement.
If you find something on the statement that doesn't match your check register, take a minute to try to figure out why. Did you forget to put something in your register? Did you mix up the numbers in one of your figures? Did the bank make an error? Although it's rare, it can happen occasionally.
You may prefer to balance your checkbook electronically. Personal accounting programs have a "reconcile" function to assist you with balancing your accounts each month.
Learn to balance your bank account with our step-by-step Account Balancing Worksheet.
Five steps to a balanced account
Whether you track your deposits and withdrawals in your checkbook register, or online, follow the same five steps to balance your account every month:
Enter all transactions into your checkbook register each day. This includes ATM withdrawals, online bill payments and debit card purchases.
Review your account statement as soon as it arrives. Compare the monthly statement to your checkbook register, and place a check mark next to all of the items that match.
Adjust your checkbook register if necessary. Add or subtract items on your register that appear on your statement but were overlooked when filling in your register.
If you find errors, double-check everything. It's easy to make a mistake such as transposing numbers, so it's a good idea to double-check every entry first. Then, if there are still errors, contact your bank.
Finish. When your statement's ending balance matches the ending balance for that month on your check register, your account has been reconciled. Congratulations!
Read 10 Tips for Earning
---
Additional Reading
Are Americans interested in tracking their budget online?1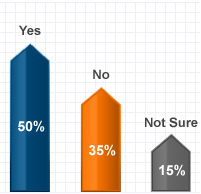 A budget helps you meet financial goals
Complete this worksheet and see how you can save for what you really want.
DOWNLOAD

Download a Budget Worksheet (1.1 MB PDF)

This site is for education purposes. The material provided on this site is not intended to provide legal, investment, or financial advice or to indicate the availability or suitability of any Capital One product or service to your unique circumstances. For specific advice about your unique circumstances, you may wish to consult a qualified professional.
1
Source: North American Technographics Financial Services Online Survey, Q2 2008, Forrester Research, Inc., Survey Base: 3,581 US Online Respondents currently using online money management tools and those not currently using them but are interested in using them.