10 Tips for Earning
Balancing and Budgeting — 10 Tips for Earning

10 Tips for Earning
Know all the places your money comes from: jobs, gifts, allowance.
Aim for a career that taps into your interests, skills, and education.
Avoid get-rich-quick schemes.
Focus on your education. The more education you get, the more opportunity you have to earn.
Ask a former boss, co-worker, or mentor to give you a positive job reference.
Be thorough when filling out a job application.
Get to know the people you work with. Teamwork is an important part of working well.
Learn more about important employment forms, such as the W-4, the W-2, and the I-9.
Do your best work when you earn money.   
Talk to your family about earning money.
Find more tips at www.bankit.com.
Copyright © 2010 by Capital One and Search Institute. For more information, visit www.bankit.com. Capital One® and Search Institute® are federally registered service marks. Bank ItSM service mark is pending. All rights reserved.
Are Americans interested in tracking their budget online?1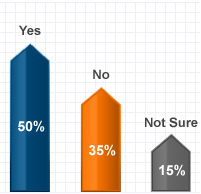 A budget helps you meet financial goals
Complete this worksheet and see how you can save for what you really want.
DOWNLOAD

Download a Budget Worksheet (1.1 MB PDF)

This site is for education purposes. The material provided on this site is not intended to provide legal, investment, or financial advice or to indicate the availability or suitability of any Capital One product or service to your unique circumstances. For specific advice about your unique circumstances, you may wish to consult a qualified professional.
1
Source: North American Technographics Financial Services Online Survey, Q2 2008, Forrester Research, Inc., Survey Base: 3,581 US Online Respondents currently using online money management tools and those not currently using them but are interested in using them.