2024 Jaguar
F-Pace R-Dynamic S For Sale
in Vienna, VA
Dealer Advertised Price
The price given by the dealer. It may include rebates and incentives that you may not qualify for. It may also exclude charges such as tax, title and license fees, and other processing fees. This price can change, and you should check with the dealer to see what is included or left out of the price shown.
Know before you go.
Pre-qualify with no impact to your credit score to see your real monthly payment and terms before visiting the dealer.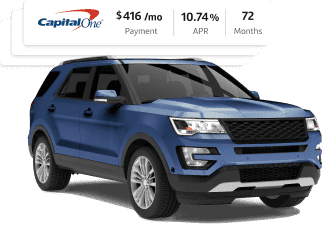 Assumes $1,000 Down Payment
Key features of this 2024 Jaguar F-Pace R-Dynamic S in Vienna, VA
20 Inch Wheels
4-Wheel Disc Brakes
AM/FM
Adaptive Cruise Control
Adjustable Steering Wheel
Air Conditioning
Alloy Wheels
Anti-Lock Brakes
Anti-Theft System
Armrest
Auto-Dimming Mirror
Automatic Headlights
Aux Audio Adapter
Blind Spot Monitor
Bluetooth
Braking Assist
Bucket Seats
Cargo Cover
Child Safety Locks
Cross Traffic Alert
Daytime Running Lights
Driver Adjustable Lumbar
Engine Immobilizer
First Aid Kit
Floor Mats
Folding Mirrors
Front Airbags (Driver)
Front Airbags (Passenger)
Front Side Airbags (Driver)
Full Size Spare Tire
GPS Navigation
HD Radio
Handsfree/Bluetooth Integration
Hard Disk Drive
Heated Mirrors
Heated Seats
Heated Steering Wheel
Heated Windshield
High Performance Tires
Integrated Garage Door Opener
Interior Protection Package
Keyless Entry
Keyless Ignition
LED Lights
Lane Departure Warning
Leather Seats
Leather Steering Wheel
Limited Slip Differential
MP3
Memory Mirrors
Multi-Zone Climate Control
Navigation System
Panorama Sunroof
Parking Sensors
Pass-Through Rear Seat
Passenger Adjustable Lumbar
Passenger Sensing Airbag
Power Liftgate
Power Locks
Power Mirrors
Power Seat (Driver)
Power Seat (Passenger)
Power Steering
Power Windows
Premium Sound System
Privacy Glass
Protection Package
Rain-Sensing Wipers
Rear Air Conditioning
Rear Bench Seat
Rear Head Airbags
Rear Heated Seats
Rear Side Airbags
Rear View Camera
Rear Window Defroster
Rear-View Camera
Remote Start
Remote Trunk Release
Satellite Radio
Seat Memory
Smart Device Integration
Spoiler
Stability Control
Steel Spare Wheel Rim
Steering Wheel Controls
Sunroof
Telematics System
Tire Pressure Monitoring System
Traction Control
Trip Computer
Turn Signal Mirrors
Vanity Mirror/Light
Consumer Ratings and Reviews of the
Jaguar F-Pace
R-Dynamic S
from KBB.com
Based on 51 consumer ratings for the 2017 - current models as of 12/05/2023.
Living the Dream
06/19/2017
I still wake up and just drive around to drive around. I cant tell you the looks and compliments this car gets. This is a World Class automobile with style class and history. It performs like a sports car, and handles like a dream. Everyone has a car. Not everyone has a Jaguar. 5yr 60 mile warranty and maintenance. hard to beat.
An SUV that drives like a sports car
02/27/2020
I still can't believe this is an SUV with 8+ inches of ground clearance. The handling is incredible, better than many higher-end European sport sedans, rivaling my last Corvette. You have to drive an 'R-sport' or 'S' to really appreciate just how well this thing handles, and the ride is incredibly compliant as well. The interior has some hard plastics in less noticeable areas ( hence my 4 star quality score above), the overall feel and impression of the cabin is of stylish high quality. The Meridian sound system is fantastic, with crisp and tight sound, but it won't knock you off your derrier with how loud it can go. The seats, while firm, adjust every which way and have heat and venting ( which works better than on any of my other cars). The HVAC system is effective year round, and it is easy to adjust the settings for the infotainment system as well. We opted for the R sport, which means the 4 cyl engine, and while it's not a rocket ship, it's plenty fast at all speeds, and has a ton of torque off the line (almost diesel like). We get about 23 all around in the car, and that's mostly commuting and getting 'on it' on the back roads on the weekends (Western Mass, Berkshire county roads are great driving roads). The adaptive cruise and lane keep are effective but not intrusive. We get about 27-30mpg on the highway. We tested the X3 40 ( the bigger engine model), which was beyond disappointing, the RDX, Levante, XT4 ( it actually impressed me a lot, but I came in with low expectations- but the interior was probably the best in terms of ergonomics and ease of use), and Stelvio- which was about equal to the F pace in terms of sublime handling and ride, but the interior ergonomics were really wonky, and no ventilated seats were available, and it was slightly smaller, and lastly the Cayenne, which was also nice, but something about it didn't seem to click for us. We came from a GLS450, and decided the new ML series ( we wanted 2 rows only), which was the other finalist for us, didn't have the same driving experience, although it was pretty good. In about 5 months we have not had an issue ( can't say that for the Ascent Touring we also purchased new last year) with anything on the car. It's not an inexpensive car, but if you want a sublime driving experience, beautiful styling, a relatively large interior for the segment, and a significant amount of standard safety and tech, the F pace is a great choice. Yes, it comes at a modest premium over some of the competition, but for us it was well worth it. Another nice secondary positive is that you won't see one on every corner. If all you care for is an appliance to mindlessly take you from point A to B, buy something else. Anyone who is considering an X3, Macan/Cayenne, or other performance SUV, would do well to test drive an F-pace.
A true 'sport' suv
04/19/2020
We were a little nervous purchasing a Jaguar. The jokes I received regarding reliability was endless and amusing. In 7 months we've had zero issues with the car. We have an R sport, with pretty much every option. I'll start with the drawbacks, there are a few cheaper plastic feeling trim pieces in the lower dash, and rear visibility is not as good as it could be, there aren't as many places in the center console to store things because of the rotary shifter, and the start-stop system doesn't engage at every stop. That's it. The seats are incredibly comfortable, and the heating and ventilation feature works great. There are so many adjustments everybody can find a good seating position. Heated steering wheel gets very warm quickly, which is great on a cold morning. We have the heated windshield, so scraping ice is never really an issue in bad weather. the second row is more spacious than anything we tested, which was important because our son is 6'2", and the rear seats recline a little bit so he has plenty of room. The cargo area is enormous for the class. The meridian audio system sounds fantastic, and has great mid-range and bass. Music sounds very true with this system. Visibility out the sides and front is excellent. The safety systems seem to work well, I hope to never find out about all of them. Adaptive cruise control works great . The factory navigation is one of the better ones I've used!?!, But Android / carplay is still in the most effective system, and it is very well integrated in the F pace. Regarding performance, I can't believe this is an SUV. It handles better than several dedicated sports cars and sedans I have owned. I still can't believe this thing has almost 9" of ground clearance. The ride is firm, but never stiff or punishing. When you engage the manual shifting controls the response is immediate. throttle response is good the brakes for smooth, in the steering is incredibly accurate with good feedback. This is a very, very wide SUV, wider than my gls450, but is easier to place and handles like a much smaller car. the handling is even better in the s, or svr, but you will have to deal with a much stiffer ride. We didn't want that trade off. this is a strikingly designed car, the exterior is gorgeous, and the two-tone interior is also very elegant. ergonomics are very good, although I wish you didn't have to press two buttons to adjust the heated or ventilated seats. not that you buy a car like this for economy, but we get 27 to 29 MPG on the highway, and about 22 all around- and that's with driving it like it was meant to be driven. this was the best purchase we've ever made, better than the Corvettes or European cars we have owned. So far reliability has been great, handling is phenomenal, and it has a comfortable ride. you definitely owe it to yourself to test drive one if you like driving. You don't have to give up your enthusiasm for driving when you decide to purchase an SUV..