2023 Audi
A5 Sportback S Line Prestige For Sale
in Sacramento, CA
Dealer Advertised Price
The price given by the dealer. It may include rebates and incentives that you may not qualify for. It may also exclude charges such as tax, title and license fees, and other processing fees. This price can change, and you should check with the dealer to see what is included or left out of the price shown.
Know before you go.
Pre-qualify with no impact to your credit score to see your real monthly payment and terms before visiting the dealer.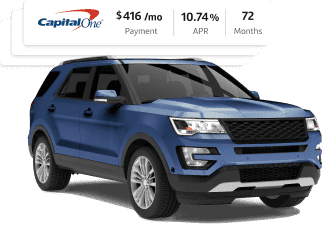 Assumes $1,000 Down Payment
Key features of this 2023 Audi A5 Sportback S Line Prestige in Sacramento, CA
10 Speakers
18 Inch Wheels
4-Wheel Disc Brakes
4-Wheel Independent Suspension
AM/FM
Adjustable Steering Wheel
Air Conditioning
Alloy Wheels
Anti-Lock Brakes
Audi Connect
Auto Climate Control
Auto-Dimming Mirror
Automatic Headlights
Bluetooth
Body Colored Bumpers
Braking Assist
Compass
Cruise Control
Delay-Off Headlights
Door Bin
Dual-Zone Climate Control
Emergency Communication System
Fog Lights
Front Airbags (Driver)
Front Airbags (Passenger)
Front Anti-Roll Bar
Front Bucket Seats
Front Center Armrest
Front Knee Airbags (Driver)
Front Side Airbags (Driver)
Front Side Airbags (Passenger)
GPS Navigation
Head Restraint Whiplash Protection
Heated Mirrors
Heated Seats
High-Beam Assist
Illuminated Entry
Independent Suspension
Integrated Garage Door Opener
Keyless Entry
Keyless Ignition
Leather Seats
Leather Shift Knob Trim
Leather Steering Wheel
Leather Trimmed Interior
Overhead Airbag
Overhead Console
Panic Button
Passenger Sensing Airbag
Power Adjustable Headrest
Power Liftgate
Power Mirrors
Power Seat (Driver)
Power Seat (Passenger)
Power Steering
Power Sun/Moonroof
Power Windows
Radio Data System
Rain-Sensing Wipers
Reading Lights
Rear Air Conditioning
Rear Anti-Roll Bar
Rear Center Armrest
Rear View Camera
Rear Window Defroster
Rear-View Camera
Speed-Sensing Steering
Split/Folding Seats
Sport Seats
Stability Control
Steering Wheel Controls
Sunroof
Tachometer
Thermometer
Tire Pressure Monitoring System
Traction Control
Trip Computer
Turn Signal Mirrors
Vanity Mirror/Light
Wood Dash Trim
Wood Door Trim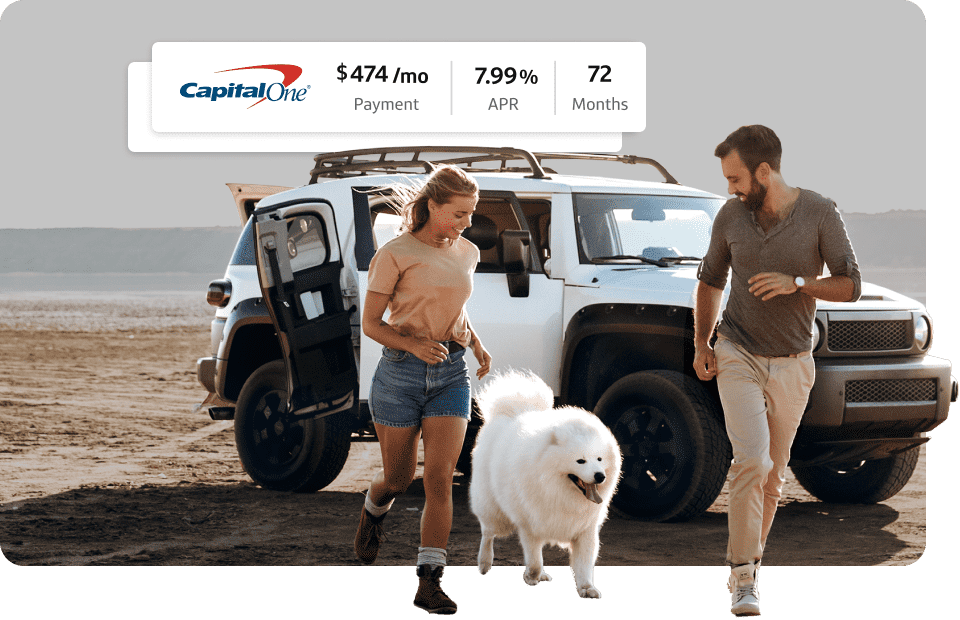 Assume $1,000 Down Payment
Pre-qualify with no impact to your credit score.
That's right. And, once you're pre-qualified, you'll be able to see your real rate and monthly payment on each car while you search.
Consumer Ratings and Reviews of the
Audi A5 Sportback
S Line Prestige
from KBB.com
Based on 21 consumer ratings for the 2018 - current models as of 12/10/2023.
First time Audi owner, now BIG time Audi fan, but
01/20/2019
With the exception of my very first car, a used '67 VW Bug, I've exclusively purchased Japanese cars all my life. I have done so primarily because I'm a Consumer Reports kind of nerd and have always placed a high premium on reliability, practicality and affordability. But after several methodical test drives, I was absolutely wowed by and ultimately fell in love with the new A5 Sportback. Even now, after 14 months of ownership, I still get that boyish sense of exhilaration nearly every time I get behind the wheel. But, in the spirit of full disclosure, I do have a few small quibbles that I will dispense with prior to elaborating on my many likes. First, rear and side visibility leaves something to be desired, an issue that is further exacerbated by its sloped rear window design. In addition, the side view mirrors are also fairly small and the view out the rear side passenger windows is similarly compromised. Luckily, it has a well-designed blind spot monitoring system to help compensate for those deficiencies. Nevertheless, when making lane changes, I often feel like I'm executing them more on faith than on confident visibility of a clear and safe travel path. Second, upfront interior storage is nearly nonexistent. There appears to have been only a halfhearted attempt to provide in-console storage, which amounts to a tiny, shallow bin that has only a partially enclosing lid—one that doesn't fully conceal the few articles one is able to fit in it. And unlike other cars in this class, there's no dedicated compartment in which to store sunglasses, forcing you to be creative with where you choose to stow them. On top of all that, the cup holders are placed so close to the center dash controls that they can barely hold anything larger than a small water bottle or a medium size drink before interfering with the use of those controls. So no Big Gulps allowed in this A5's cozy cockpit! The interior is sleek and stylish, if not a bit spartan. And while definitely upscale, it doesn't seem to me to have quite the same luxurious feel of its Japanese or domestic rivals. Just the same, it's easy to find a comfortable driving position and the leather seats are pleasantly supportive, if not a bit on the firm side. The moonroof has a mesh screen closure that lets filtered sunlight through, which on occasion can be both annoying and a bit uncomfortable when the sun is hovering directly overhead in the summer. Personally, I would have preferred something completely opaque. Now for the positives. I absolutely love driving it! For a 2.0 liter 4-cylinder turbo, it has plenty of pep yet gets commendable gas mileage for a car in this class. It grips the road exceptionally well, moves smoothly and effortlessly through traffic and is supremely confident in its handling. Aesthetically, this is a sublimely beautiful car, especially in the Brilliant Black exterior finish I opted for, which has subtle metallic overtones. In my opinion, the hatchback version of the A5 is one of the sharpest looking vehicles in Audi's current "accessibly priced" lineup, save perhaps for the A7, which was unfortunately out of my personal price range. Admittedly, a lot of my interior quibbles would likely have been addressed in the A7, but that would have set me back another $25-30k! As for rear storage, this hatchback is amazing! The rear seats lay nearly complely flat (no large transitional hump, as with most other sedans) and the rear opening is cavernous, making our frequent trips to Sam's Club, and the attendant need to stuff various jumbo-sized items in the back, a real breeze. Rear storage in the hatchback version of the A5 is truly amazing for a car this size and really helped to bridge my craving for the svelte aesthetics of a sports sedan while appeasing my desire for the practicality of an SUV. One small quibble here is that you can't close the rear hatch from inside the cabin. A peculiar oversight to be sure, especially since such functionality is commonplace in virtually all SUVs outfitted with a power lift gate. As for the optional Bang and Olufsen sound system, I have just two words to say to you fellow audiophiles out there—GET IT! It sounds absolutely amazing! I don't recall how much I paid for it, but I don't really care, because whatever it cost, it was worth it. It turns my commute to and from work as well as our frequent long car trips around east Texas into truly joyful listening experiences. My only beef here, and it's small, is that there is no midrange control for the equalizer—yet, curiously, the Audi sound engineers saw it fit to incorporate separate controls for both the bass and subwoofer. Go figure. In addition to an adjustable control to finely modulate the surround sound effect, it also has an additional sound modification feature known as "3D Effect", which allows you to further augment the ambiance of your music and give it even more of a concert hall feel. At least I think that was its purpose. Lastly, the tech in this car, including the "virtual cockpit" option (which I highly recommend!), is fantastic! Those Audi design engineers have thoroughly thought this car through and made it one of the most forward thinking cars on the market today. One peculiar oversight, however, and for me this was more than a bit of an annoyance considering the price point of this car, is the lack of a digital readout for tire PSI. A bit disappointing for a car that seems to address nearly every conceivable technophile's whim—and then some. For lack of time and space, I can't do justice to all the amazing and worthwhile tech and safety features this car has incorporated into it, but trust me, it's mind boggling! It has truly been an awe-inspiring journey of discovery. In point of fact, the tech features in this car can sometimes be so engrossing that it can be downright distracting—if you let it. Just the same, if you're in the market for a performance-oriented sports sedan yet yearn for the greater practicality of an SUV, I would highly encourage you to test drive this car—repeatedly. It'll take more than a casual romp or two to truly appreciate the wealth of features this exceptional vehicle has to offer. But be sure to find a knowledgeable salesperson who can properly demonstrate the myriad thoughtful design features this car has to offer. Then, compare it to other similarly priced Japanese, German and domestic sports sedans out there. I promise, you won't be disappointed.
Love this car
09/25/2021
Kids out of college so I decided to go with a coupe. Test drove this and the BMW 4 series. Both are great cars. The Audi has a better interior and better balance between performance and luxury. Love the interior and handles great.
Very comfortable, stylish, and nice performing car
09/17/2020
My A5 is the new for 2018 Sportback. My wife and I have loved this car. It is a combination of fun, comfort, style. Ours is loaded with everything and we use it all. The car's interior tech systems are very comprehensive and intuitive. It's fairly quiet for a low-to-the-road car. I used to have a BMW and this car is total comparable as a roadster. We have to set an alarm to go off at 85 mph or you'll get going pretty fast before you know it. My BMW was that way but my Audi will get to the speed a lot quicker. Trunk is great & rear seats fold down if you need more room. Paint is the one fault for me as I have a black car and they show gravel chips at lot more that others. This car does chip and Audi accepts no responsibility. My car could be a one-in-a-thousand or not. I don't know because I have not seen another 1000 black A5 Sportback's to compare to.