2023 Mercedes-Benz Drive Pilot Review and Test Drive
Mercedes officially takes the wheel, depending on the situation.
Tim Stevens
Article QuickTakes:
It's an exciting time for driver-assistance systems. While fully autonomous, self-driving robotaxies are already on the road in some parts of the country, advanced, hands-off systems are appearing on more and more personal vehicles. Models from BMW, Cadillac, Chevrolet, Ford, and Lincoln will let you take your hands off the wheel and enjoy the ride, so long as you promise to pay attention and grab that wheel again at a moment's notice.
Taking it to the next step, fully letting the car control itself, requires significantly more advanced software and hardware. That comes at a cost, and that's what Mercedes-Benz is offering with its new Drive Pilot system. Mercedes Drive Pilot is the first Level 3 self-driving system deployed in the U.S., which means that when enabled, the car is entirely, legally in control of itself, for around $2,500 annually.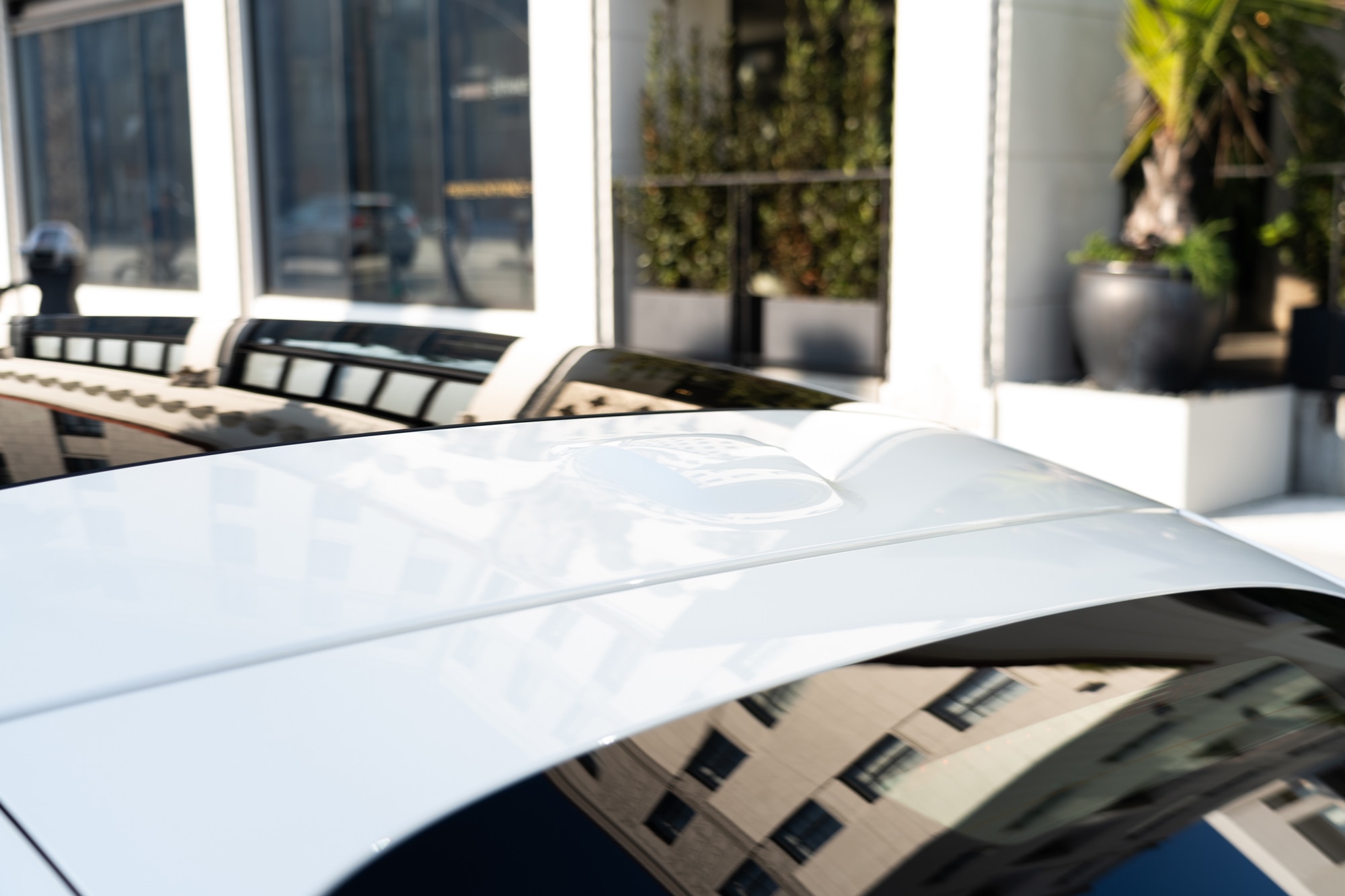 Tim Stevens
Mercedes Drive Pilot Level 3 Brings True Hands-Free Driving to the U.S.
To help me determine if the tech is worth its price, Mercedes-Benz flew me out to Los Angeles, put me up for a night in a hotel, and gave me a (mostly) charged electric EQS sedan for a few hours of testing. Where better than Los Angeles for evaluating a system designed to make managing traffic a breeze, after all.
What does that $2,500 annual fee get you? Well, before you even start with that, you need to buy yourself a Drive Pilot-equipped car. The production models Mercedes is piloting the system with include the electric EQS sedan and the S-Class. Drive Pilot-capable cars will offer numerous additional features in the name of safety, like a wholly redundant anti-lock braking sensor package, duplicate electronic control units, and a secondary power-steering system.
Tim Stevens
The cars also offer many additional sensors, such as one in the front fender to detect moisture on the road and a higher quality GPS module with single-centimeter resolution. The most notable new feature is the LIDAR scanner built into the vehicle nose, which scans the world ahead in 3D.
All these sensors and additional features add cost to the car, but interestingly, Mercedes-Benz is not passing that on to consumers. Drive Pilot-equipped cars will cost no more than those without the feature, at least for now. But if you want to actually use the service, you're on the hook for $2,500 for the first year.
That's a bargain compared to Tesla's $12,000 Full Self-Driving option, but quite a bit more expensive than GM's hands-off Super Cruise, which costs $25 per month, or Ford's BlueCruise, at $75 monthly.
Tim Stevens
Is Mercedes Drive Pilot Worth It?
Drive Pilot could be worth the extra cost if you're routinely and regularly stuck in low-speed traffic. Though the Drive Pilot cars can drive themselves, they can only do so at speeds up to 40 mph. While that seems hopelessly restrictive in most places in the world, for Angelinos who spend hours trying to get across town on the I-10 every day to get to work, that might seem quite reasonable.
However, the restrictions don't end there. Drive Pilot only works in good weather (another point for Los Angeles), and only on major roads already mapped in high definition.
When conditions meet those criteria, enabling the system is a breeze. White lights illuminate on the steering wheel when Drive Pilot has determined all is copacetic, and then all you need to do is press either of the two dedicated buttons on the sides of the steering wheel. A little warning pops up on the dashboard that you'll need to confirm with the OK button under your left thumb, and then the car takes over.
Pale blue lights begin to glow on the steering wheel, and that's your cue to let Mercedes take the wheel.
Tim Stevens
The Difference Between Drive Pilot and Super Cruise
The experience at first was similar to Super Cruise, but I realized the additional flexibility before long. For example, I was free to cue up YouTube videos on the Hyperscreen central display of the EQE. That type of functionality contrasts with hands-off Level 2 systems of driving automation, which will generally chime and complain should your eyes wander off the road for more than a few seconds.
One thing I couldn't do however, was reach for my smartphone. Though no more distracting than watching a video, smartphone use in those circumstances is prohibited by California and Nevada laws. That's a frustrating restriction — one that I hope gets a legislative revision soon. Until then, you're more or less stuck with what the Mercedes Benz User Experience infotainment system offers.
Tim Stevens
While the car is technically and legally driving itself in this mode, you're still not allowed to tune out completely. Close your eyes for more than a few seconds and the car chimes. Look behind you for too long and it'll complain, too. Ultimately, you need to take control of the car within 10 seconds of the technology prompting you. Those prompts include warning messages, lights, chimes, and finally a jerk of the seatbelt.
These restrictions dramatically reduce the value of a system like this. Still, it's important to remember these are early days. The operational envelope of Drive Pilot is sure to expand over time, while those annual fees will ensure development stays active. After all, if Mercedes-Benz wants recurring revenue, it has to keep sweetening the pot.
For now, I would not recommend Drive Pilot over something like Super Cruise or BlueCruise. That said, if you're an early adopter who wants to be along for the next big step on the ride toward proper autonomous driving, this might be a good chance to climb onboard.
This site is for educational purposes only. The third parties listed are not affiliated with Capital One and are solely responsible for their opinions, products and services. Capital One does not provide, endorse or guarantee any third-party product, service, information or recommendation listed above. The information presented in this article is believed to be accurate at the time of publication, but is subject to change. The images shown are for illustration purposes only and may not be an exact representation of the product. The material provided on this site is not intended to provide legal, investment, or financial advice or to indicate the availability or suitability of any Capital One product or service to your unique circumstances. For specific advice about your unique circumstances, you may wish to consult a qualified professional.