Purchasing Orders Invoicing
Purchase Orders and Invoicing
Coupa – Capital One's New Purchase Order and Invoicing Platform is Here
Capital One's Enterprise Supplier Management (ESM) team is pleased to launch Coupa, our new ordering and invoicing platform. Coupa is an intuitive and easy to use system, providing you greater visibility into purchase orders and invoices – at no cost to you. By now, PO-based suppliers should have received an invitation to connect with Capital One via the Coupa Supplier Portal (CSP). If you have not received your invitation to the CSP, please contact the ESM Operations Team. Non-PO based suppliers will submit invoices to the following mailbox.
In the meantime, if you have any questions please contact us or refer to one of the following quick reference guides:
Getting Started on the Coupa Supplier Portal – A step by step guide on signing up for the CSP, entering remit to addresses, adding users to your profile, and how to navigate the portal.
Invoicing via the Coupa Supplier Portal – Submitting an electronic invoice to Capital One is simple and intuitive. This user guide will show you how to view your purchase orders, flip from a PO to an invoice, and check on payment status.
Purchase Order Terms & Conditions
Canada Purchase Order Terms & Conditions
U.K. Purchase Order Terms and Conditions
Creating Invoices on the Coupa Supplier Portal (CSP).
Jim Gorzalski, Chief Procurement Officer, announces Capital One's transition to Coupa.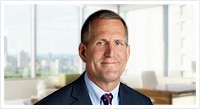 Capital One seeks to deliver simplicity, accuracy, and transparency in how we do business.
I'm pleased to announce that beginning on September 20, 2016, Capital One and its suppliers will begin transacting on the Coupa Supplier Portal (CSP). With Coupa, Capital One will deliver simple, industry-leading technology that will enable faster payments, greater visibility into invoices and transactions, and an intuitive user experience that will make doing business with Capital One even better.
This transformation is about Capital One's commitment to service excellence and optimizing our supplier experience, while continually enabling them to meet their business objectives in a simple and powerful way.
We encourage you to use this website to learn more about the upcoming changes and associated benefits and timing. Thank you for visiting.