Governance
Environmental Sustainability — Governance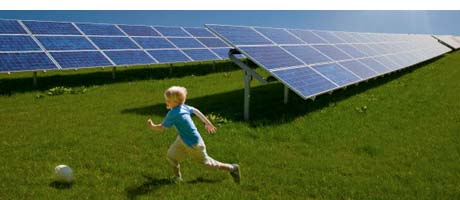 At Capital One, we recognize the need to monitor and be mindful of our impact on the environment.
Every day, we strive to ensure that we operate our business in an environmentally sound and socially responsible manner and seek to raise awareness of sustainability best practices among our shareholders, consumers, associates and suppliers.
Our approach to environmental sustainability is anchored in our company values of Excellence and Do the Right Thing. Through this lens, we view environmental sustainability and creating shareholder value as mutually reinforcing, and not mutually exclusive.
Governance
Capital One's Environmental Sustainability Office facilitates environmental governance for the company.
The team was formed in 2008, and is responsible for developing environmental measurement systems, developing a greenhouse gas emissions reduction strategy and goals, as well as promoting and implementing environmental projects across the enterprise.
Highlights
Both our Canadian and UK businesses are invested in helping the company attain its GHG reduction goal. Capital One Canada has operated as a carbon neutral business since 2011, and our UK business has received Carbon Trust certification for completing an assessment of practices and declaring intent to boost business returns by cutting carbon emissions, saving energy and commercializing on low carbon technologies where business and economic needs allow.