Corporate Sponsorship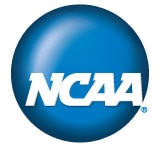 Capital One is an official Corporate Champion of the NCAA®, the highest sponsorship level offered by the NCAA. We are dedicated to the success of student-athletes both on and off the field. Our involvement in college athletics showcases our commitment to the fans and student-athletes who make college sports so special. The reputation and passion for college athletics is unparalleled and Capital One is pleased to play a role as both a fan and a Corporate Champion of the NCAA.*
The Capital One Academic All-America® Team, as selected by the College Sports Information Directors of America (CoSIDA), is the nation's premier intercollegiate athletics scholar-athlete awards program, honoring student-athletes who excel both in the classroom and on the field. At the concolusion of each season, the Capital One Academic All-America® Team is comprised of the individuals in each sport who embody student-athlete success.  
For more than 65 years, two great college football teams have faced off in a gridiron match-up that has become an Orlando, Florida institution. Featuring teams from the Big Ten and the Southeastern Conferences, this is a tradition that means a lot to us at Capital One, and we are proud to contribute to this legacy by sponsoring the Capital One Bowl.  
Capital One Bowl Week
Capital One is proud to partner with ESPN to present more than 25 college football bowl games, including the Capital One Bowl. Tune in during Bowl season to watch some of football's most exciting match-ups!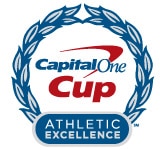 The Capital One Cup is awarded annually to each of the best men's and women's Division I college athletics programs in the country. Points toward the Capital One Cup are earned and tracked throughout the year based on final standings of NCAA® Championships and final official coaches' polls. Capital One will award a combined $400,000 in student-athlete scholarships and the Capital One Cup trophy to the winning schools at the ESPY awards in July. 
The Capital One Mascot Challenge continues to celebrate the unsung heroes of college football—the mascots! Each mascot to make the Capital One All-America Mascot team receives $5,000 for its school's mascot program, and the Capital One National Mascot of the year receives an additional $15,000. The rules are simple; the mascot with the most fan votes wins! 
*
NCAA is a registered trademark of the National Collegiate Athletic Association.